CNC Horizontal arm Coordinate Measuring Machine
CNC Horizontal arm Coordinate Measuring Machine
应用领域 全自动单臂三维测量机 CLY-D系列产品为自主机械主机硬件与国际先进控制系统及软件系统的有机组合产品,具有极高的性价比优势,是大型工件和整车车身全自动高精度测量的首选设备。 ◆主机主体材料采用碳钢材料,并通过热处理及精加工,机构稳定,刚性好;◆采用高精度线性导轨及精密齿轮齿条,满足整机运行的平稳和高精度;◆花岗岩导轨基体,系统性能稳定;◆选用进口优质精密长度传感器系统,保证整机具有高精度
没有此类产品
I want to make an inquiry
CNC Horizontal arm Coordinate Measuring Machine
With the combination of the ripe and stable hardware system and the international advanced soft ware system and measurement & control system, the CNC Horizontal arm Coordinate Measuring Machine successfully represents the advantages of high performance ratio,which is a first choice for fully-automatic-high-precision measuring of the large workpieces and equipment body.
◆ With the linear guide track and precision gear rack,the movement of the machine is of high precision.
◆ With granite as its guide bed, the system performance is stable.
◆ With the imported high quality precise length sensor, the machine is of high precision.
◆ With the imported CNC control system and DC servo motor,its control performance is stable and reliable.
◆ With 21 items of space error compensation,its space measurement precision is high.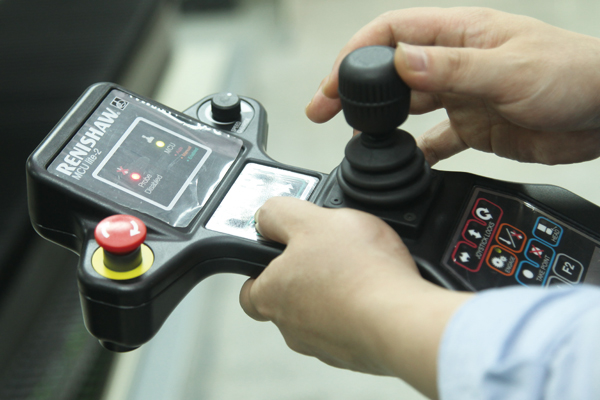 The main body is made of carbon steel, and it is stable and rigid through the heat treatment.
Corresponding parameter set not found, please add it in property template of background
暂未实现,敬请期待
Scan QR code to view with phone