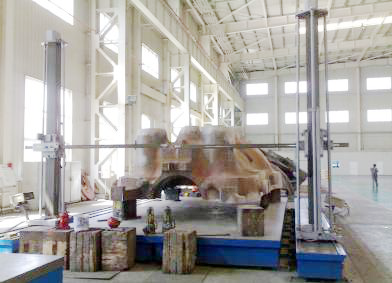 API"horizontal arm measuring machine"及"horizontal arm measuring and marking machine"can provide perfect solution to construction machinery industry.
Manufacture excavators, cranes, loaders, bulldozers, forklifts, cement truck and other large equipment: Category field Application Note: Large parts, such as excavator boom, boom and other large parts of the line, as well as less precision parts for testing.
Normally detection accuracy is not high, 0.5mm or less can be. normally use dual cantilever.